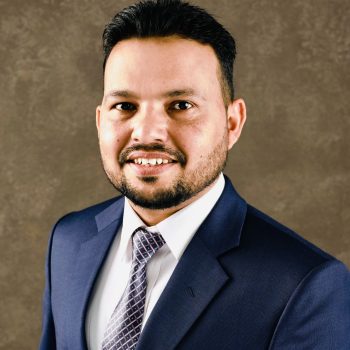 Amar Poudel
Branch Director & MLO
NMLS#: 2236972
Phone: (717) 590-0252
amarp@proactivamortgage.com
"Navigating homeownership with confidence, expertise and a personal touch"
A highly skilled and knowledgeable mortgage loan originator, Amar has a passion for helping clients navigate the complexities of the home-buying process. Based in Central Pennsylvania, he offers extensive experience in the mortgage industry and a deep understanding of loan processing, ensuring that each client receives personalized and comprehensive guidance.
Recognized as a Rising Star Mortgage Loan Officer (MLO) by RocketPro TPO in 2022, Amar has earned a reputation for being a trusted and practical resource for those seeking a mortgage loan. His attention to detail and commitment to making the home-buying journey stress-free sets him apart in the industry. With a friendly and approachable demeanor, Amar builds solid and lasting relationships with his clients and is always available to answer questions and address concerns. His fluency in English and Nepali and his conversant knowledge of Hindi make him an ideal choice for clients who may be more comfortable communicating in these languages.
Amar resides in Mechanicsburg with his family, but he offers mortgage loan services throughout the state of Pennsylvania. If you're looking for a top-notch mortgage loan officer, contact Amar today to start your stress-free journey to  home-ownership.